Job vacancies
We don't have anything suitable in our offer or you don't know which position to choose? You can contact us using the form or via e-mail.
---
Kdo jsme?
Jsme firma ze Sazovic, která patří mezi přední dodavatele kmenových pilových pásů na světě. Spolupracujeme s největšími dřevozpracujícími podniky ve 40 zemích po celém světě. Na trhu působíme již 30 let a máme přes 1500 zákazníků. Zaměřujeme se také na vlastní vývoj a inovace výrobních technologií, do kterého pravidelně investujeme částky převyšující 10 a více milionů Kč.
Contact us
WHAT IT LOOKS LIKE HERE
Make up your own mind.
From satisfied employees to satisfied customers
Play video
THE SALARY YOU ARE ABLE TO INFLUENCE
You will benefit from our hard work
Task pay as an incentive
Responsible approach to work will be appreciated
AN EXTRA WEEK FOR YOUR HOLIDAY
We'll give you time for your family
Plenty of time off for happy employees
We respect privacy at your leisure
TRANSPORT ALLOWANCE OVER 20 KM
We appreciate your willingness to commute
We compensate you for the time spent on the road
We will contribute to your fuel
MEAL ALLOWANCE
We subsidize your meals at 55% of the price of lunch
Hot food dispenser at the workplace
Modern and comfortable dining room
REWARDS FOR EMPLOYEES
Annual bonuses for staff
Rewards for work anniversary
Reward for referring a new employee
JOINT EVENTS NOT ONLY FOR EMPLOYEES
Family day for employees and their loved ones
Bike day, ice skating or company slaughtery
We like to meet outside the work environment
BENEFITS FOR THE WHOLE FAMILY
Childbirth allowance
Allowance for first-year pupils starting school
Discounted mobile operator tariffs for employees and family members
TWO-SHIFT VS THREE-SHIFT OPERATION
You have a choice according to your preference
We care about your opinion
We are aware of the demands of night shifts
You don't have to worry about your resume, we will ask you everything you need. So don't hesitate and contact our HR specialist! Hana Hanáčková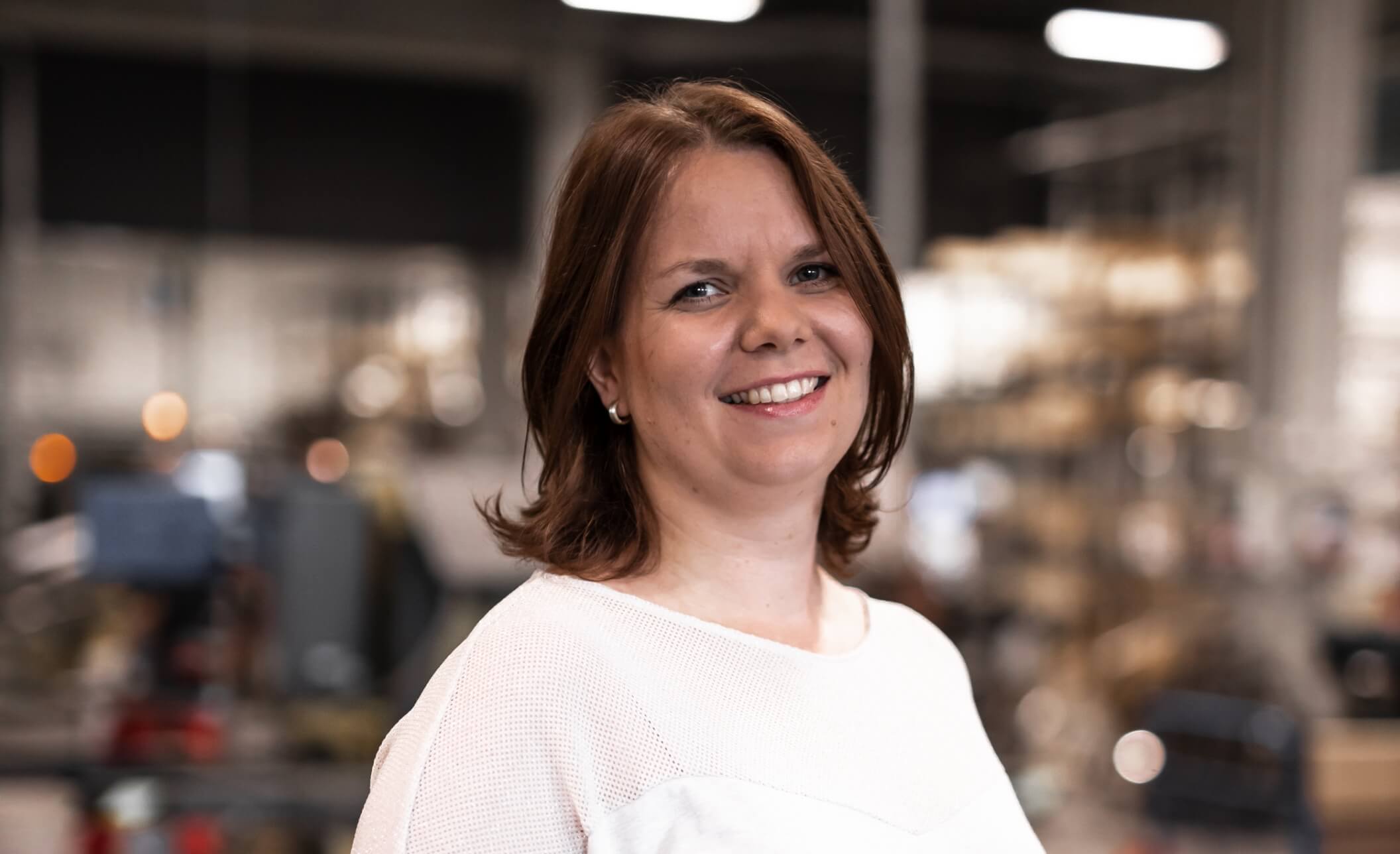 Hana Hanáčková
HR Personalist