Technical parameters
| | |
| --- | --- |
| Waist width | 30-330 mm |
| Belt thickness | 0,6-2,0 mm |
| Tooth spacing | 10-60 mm |
| Tooth height | 4-25 mm |
| Tooth face angle | 8°-38° |
| Feed rate | 0-20 teeth / min |
| Grinding wheel diameter | 200-300 mm |
| Grinding wheel thickness | 8-15 mm |
| Engine power | 2,8 kW |
| Cooling performance | 100 l / min |
Professional machine suitable for medium and large woodworking operations
---
One of the significant advantages of this wet grinding machine is the fixed diamond dresser, which guarantees an ideal grinding wheel alignment profile based on a constant trajectory. The good geometry of the tooth profile has a major influence on the efficiency of the tool, the cutting speed and the capacity of the processed material.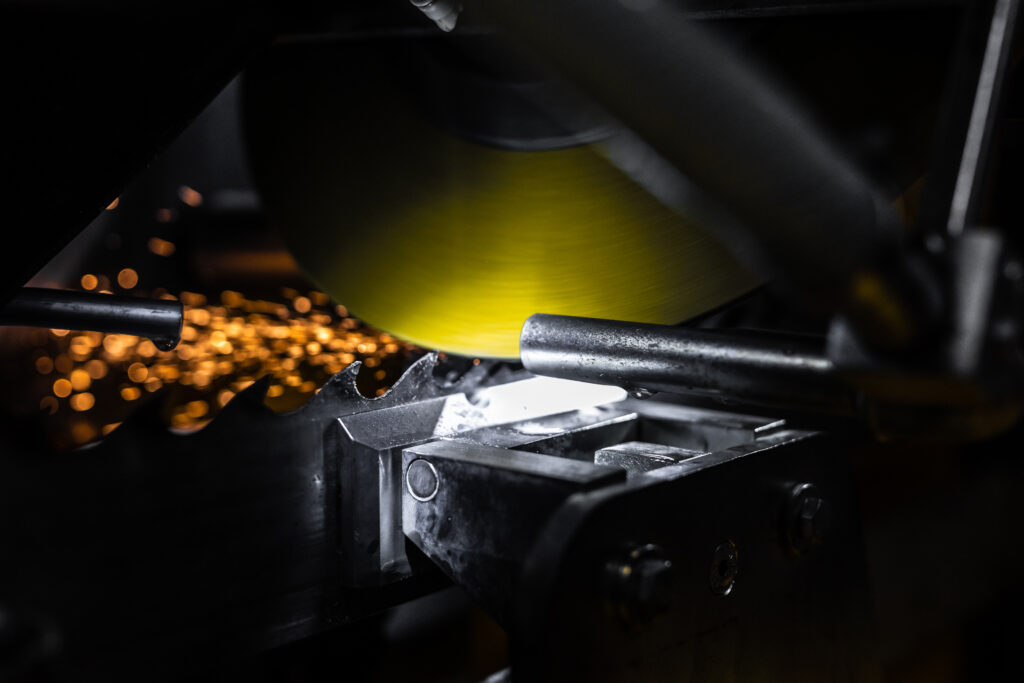 ---
The grinder is distinguished by its quality workmanship and emphasis on ergonomics. Adjustments are made outside the machine without interference with the grinding unit, which saves time when adjusting the machine for a specific saw blade. Powerful water emulsion cooling ensures that more material can be removed in one step.
---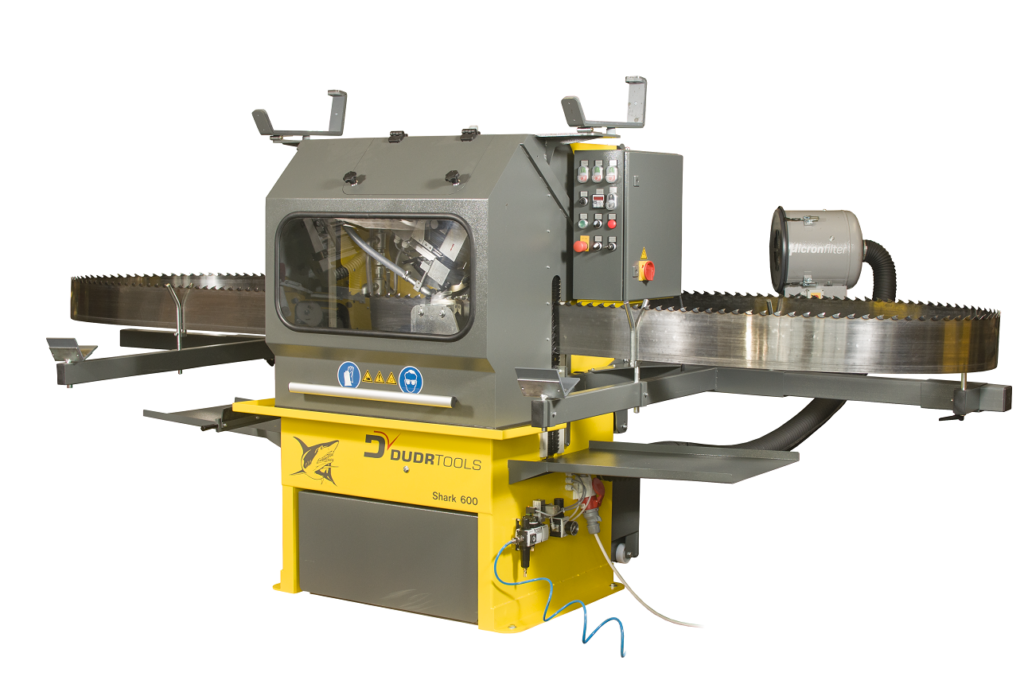 ---
Together with a powerful motor and a grinding wheel with a diameter of 300 mm and a circumferential speed of 63 m/s, the excellent thermal characteristics of the grinding wheel are ensured, thus eliminating the occurrence of burnt spots in the cut and cracks as much as possible. A feed speed of up to 20 teeth/min combined with high quality heat dissipation radically reduces the time required to sharpen the tool to an incomparably higher quality compared to conventional grinders. This is not a series production, but a machine adapted, according to our experience, directly for our customers.
---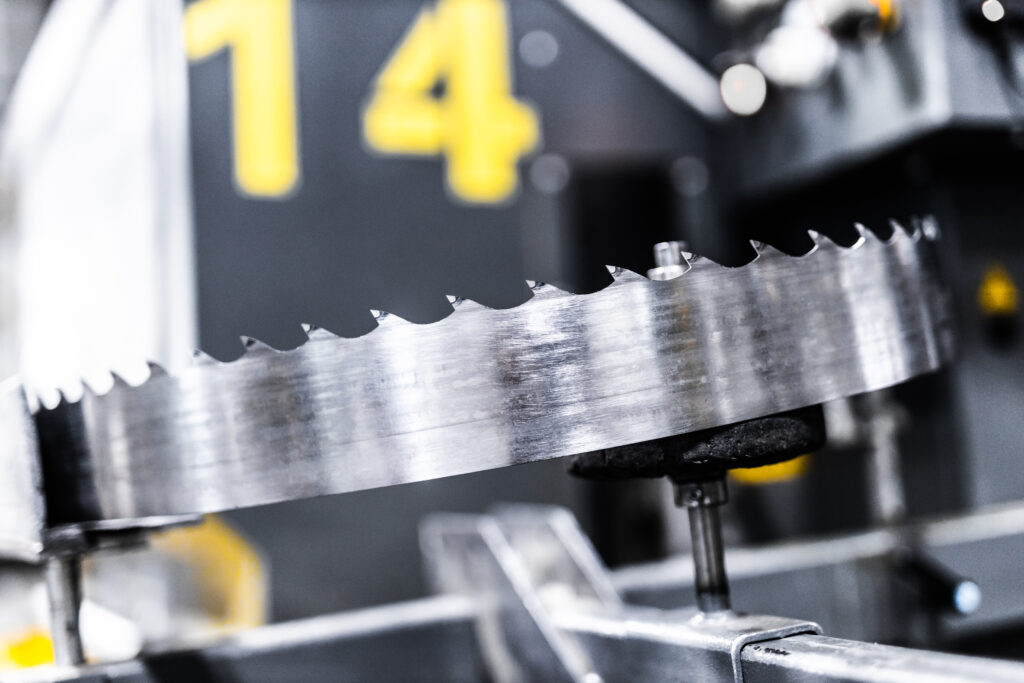 ---
Technical details:
the 600 grinder allows central adjustment of the belt height;
has a diamond straightener;
creates the tooth shape using a cam mechanism;
wet grinding;
grinding wheel is directly driven and eliminates vibration;
cooling system with a capacity of 100l/min;
offers electronic speed control of the working speed.
---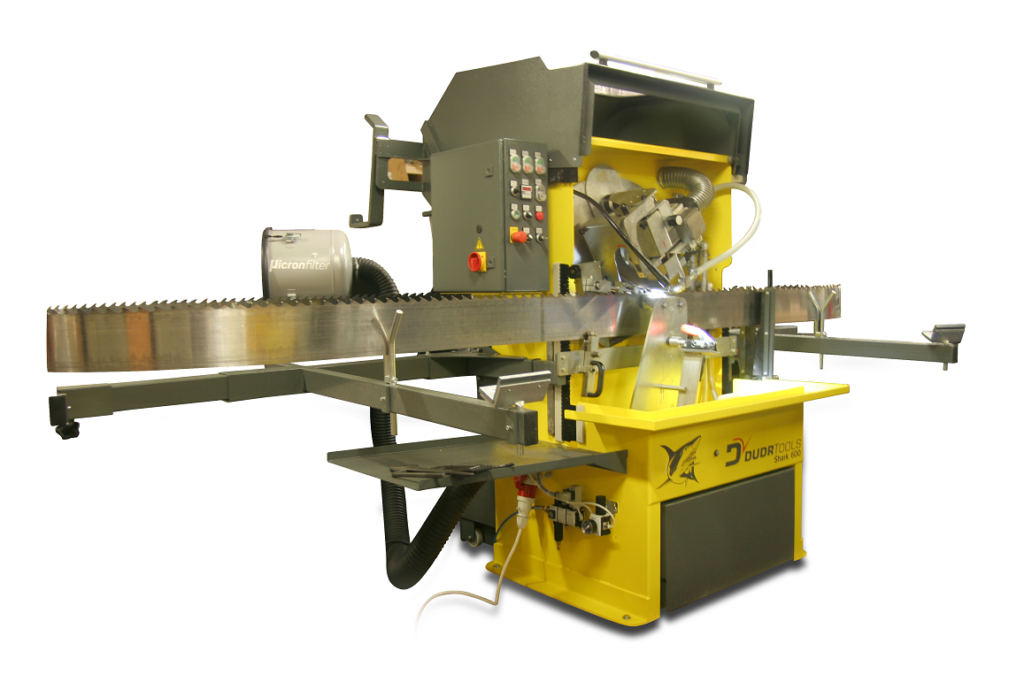 Do you have a question?
Contact us.
Do you have any question? Fill out a quick questionnaire and we'll get back to you within the next business day.