Technical parameters
| | |
| --- | --- |
| Slice thickness | 1,8-2,8 mme |
| Waist width | 50-260 mm |
| Processing | Primary |
| Adjustment of teeth | Stellited |
| Service and grinding | Yes |
| Material | Uddeholm, 80NiCr11, EHS |
Wide bandsaw blades are the core sector of our production
---
Features
Wide bandsaw blades are intended for primary processing of wood on bandsaw machines, which are commonly used by sawmills in the Czech Republic and abroad. Our production mainly consists of bandsaw blades made from the material Uddeholm, which is a topquality Swedish steel that is highly resistant to wear and tear, manufactured by a worldwide recognised producer Voestalpine. We also offer the production of bandsaw blades from more economical materials (80NiCr11, EHS, etc.), which, however, are still very valuable materials.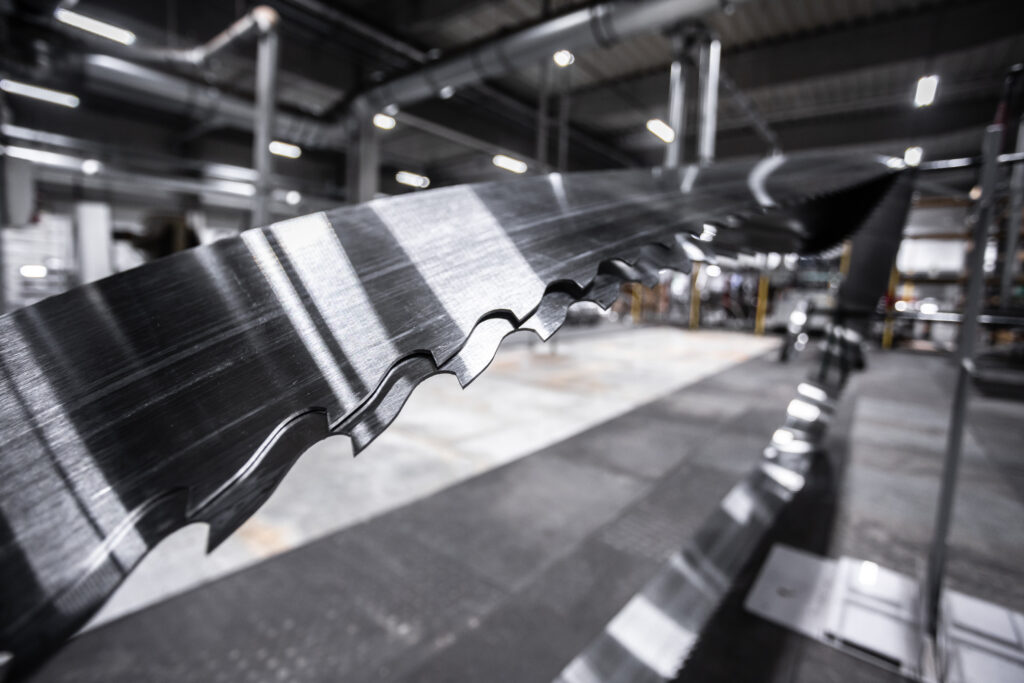 ---
Usage
The latest manufacturing processes enable us to produce bandsaw blades up to 320 mm wide. We manufacture them to order for various types of bandsaw blade machines, e.g. Lignotech, Hejtmánek, Lisý, Serra, Wimmer, Mebor, Wravor, Resch, Primultini, Bongioanni, EWD, etc. We always adapt the specific dimensions of the wide bandsaw blade to the characteristics of the bandsaw machine and the customer's needs.
---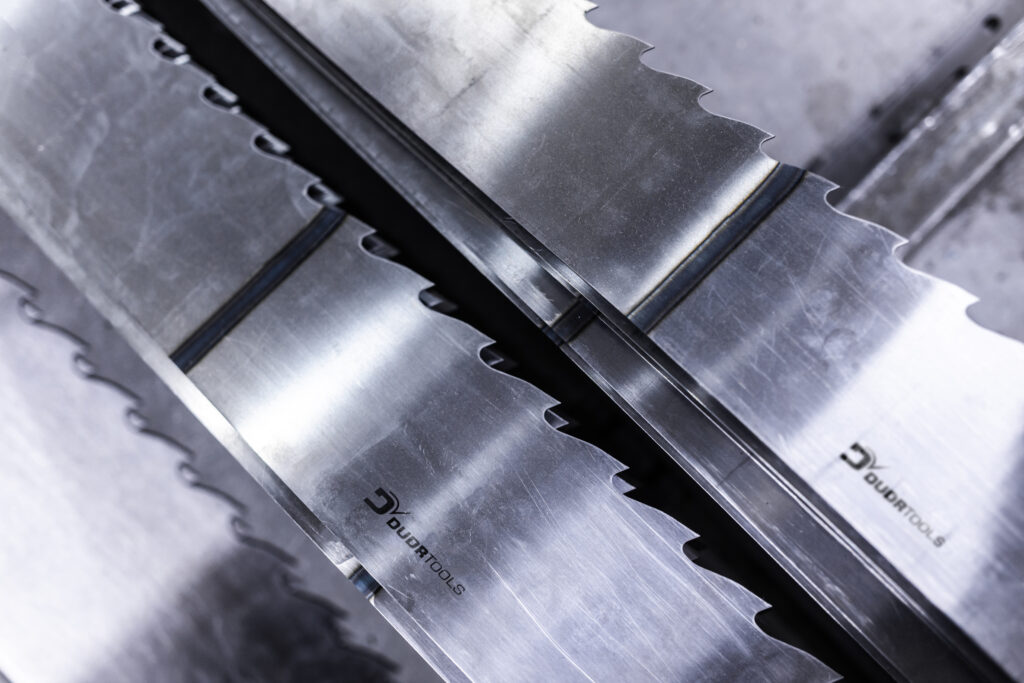 ---
Design
We supply welded and toothed bandsaw blades in this design:
Stellite – tipped – modern sawmill technology, where a special cobalt- and chrome-based alloy containing some other components is welded on the tooth tips, constituting the cutting blade of a tooth after grinding. The tips are consequently very hard and wear-resistant, having a longer service life and longer sharpening interval. The stellite-tipped blades also enable a higher sliding speed and guarantee time saving thanks to the less frequent need for tool replacement.
---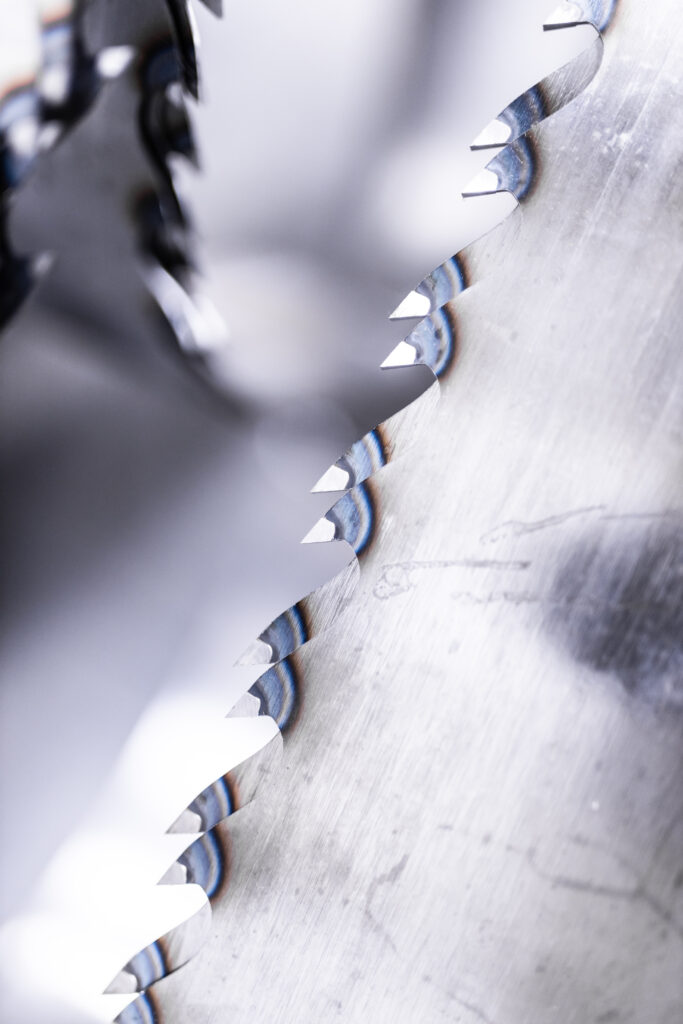 ---
Welding
The main weld on bandsaw blade that are up to 210 mm wide are butt-welded on Ideal welding machines. It is the best thermoplastic unit welding technology. The weld has a homogeneous structure, which makes it very hard and resistant. Our welds are guaranteed for life.
---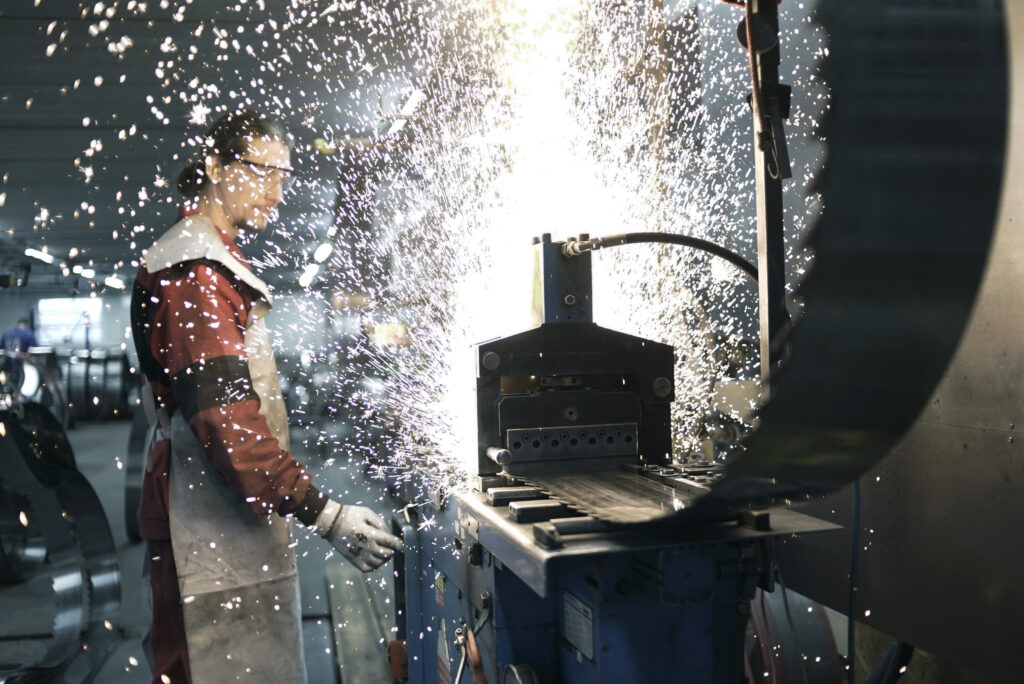 ---
We provide a full-scale servicing of wide bandsaw blades. For example, levelling and tensioning, which compensates for the unevenness of the belt body and gives it sufficient tension to ensure its stability in the cut which straightens any irregularities of the bandsaw blade and provides the bandsaw blade with sufficient tension, ensuring the blade´s cutting stability. We also provide a repair service for bandsaw bodies, sharpening, renewing stellite, swaging and setting of teeth.
---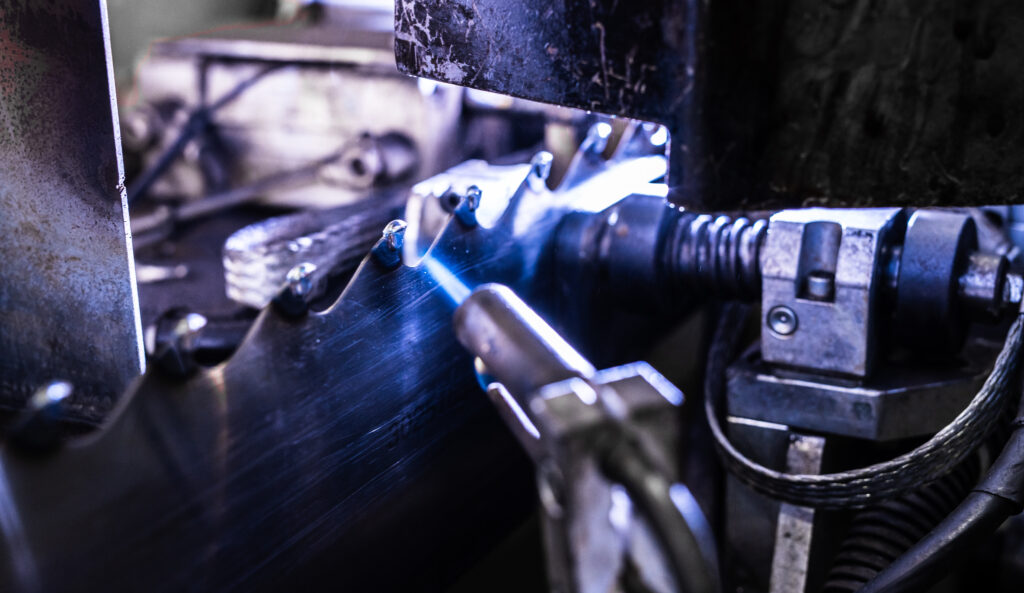 Do you have a question?
Contact us.
Do you have any question? Fill out a quick questionnaire and we'll get back to you within the next business day.