Technical parameters
| | |
| --- | --- |
| Slice thickness | 1,3-4,2 mm |
| Waist width | 80-320 mm |
| Processing | Primary |
| Adjustment of teeth | Stellited |
| Service and grinding | Yes |
| Material | Uddeholm, 80NiCr11, EHS |
Double-sided bandsaw blades increase production efficiency in manufacturing
---
Features
Suitable for cutting large diameter sawn logs on vertical and horizontal industrial saw machines. The production of a quality and reliable double-sided bandsaw blade is very demanding in terms of precision. Based on our many years of experience in the woodworking industry, we dare to take on this difficult task and this puts us ahead of the competition in the market.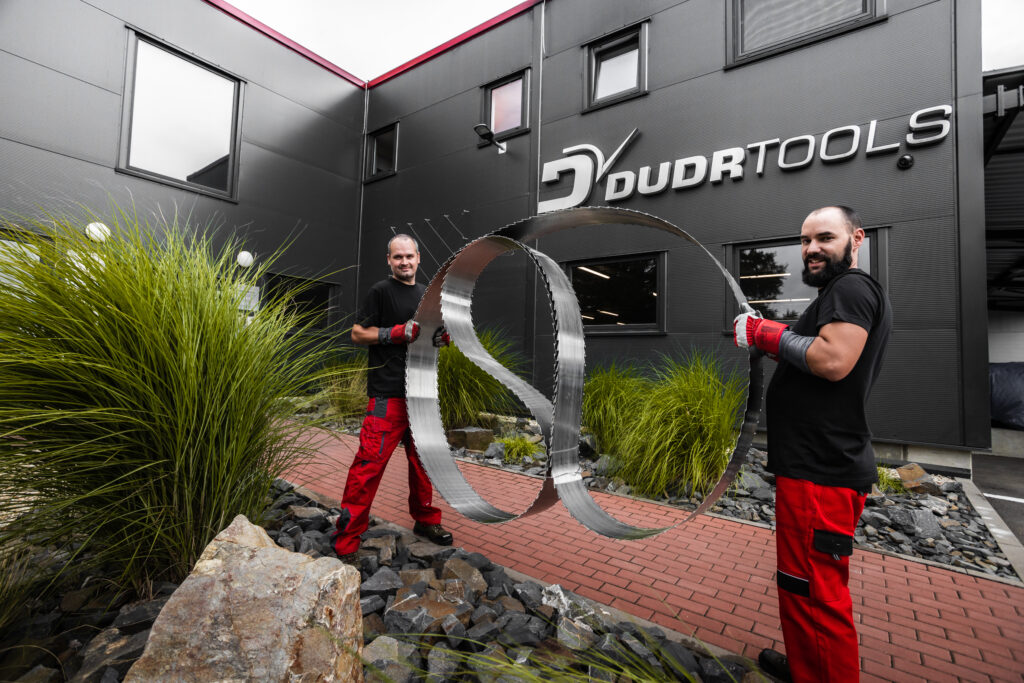 ---
Material
We offer the production of these blades in two types of materials – ideally high quality Swedish Uddeholm steel or economically less demanding materials such as 80NiCr11, EHS. All materials we use have very good wear resistance and allow higher cutting forces.
---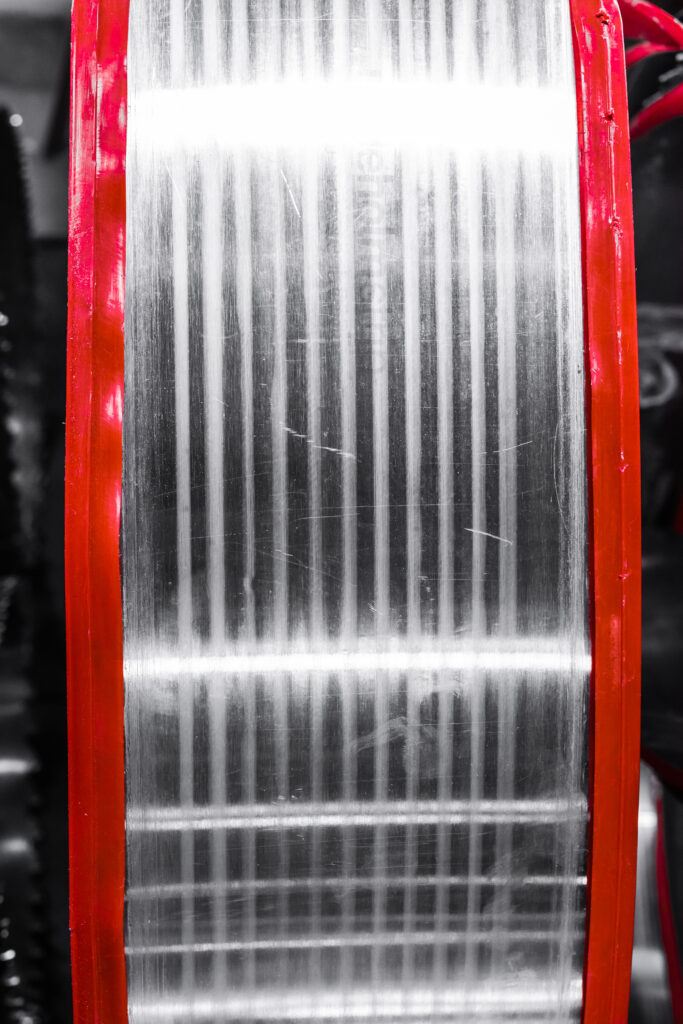 ---
Use
We manufacture them to order for various types of bandsaw blade machines, e.g. Lignotech, Hejtmánek, Lisý, Serra, Wimmer, Mebor, Wravor, Resch, Primultini, Bongioanni, EWD, etc. We always adapt the specific dimensions of the wide bandsaw blade to the characteristics of the bandsaw machine and the customer's needs.
---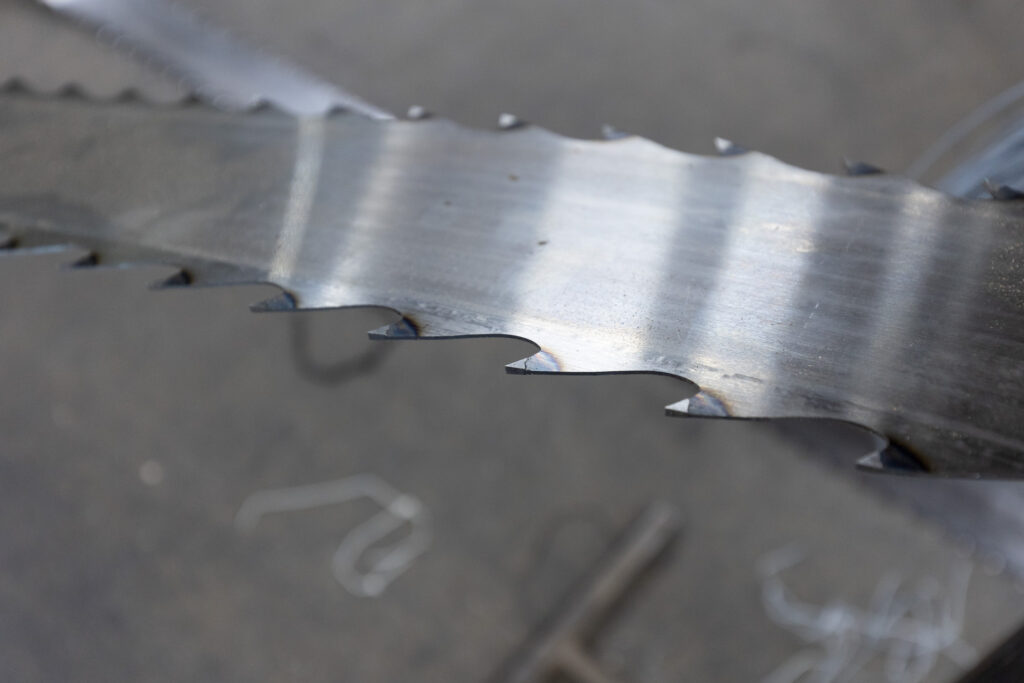 ---
Service
We provide a full-scale servicing of wide bandsaw blades. For example, levelling and tensioning, which compensates for the unevenness of the belt body and gives it sufficient tension to ensure its stability in the cut.
---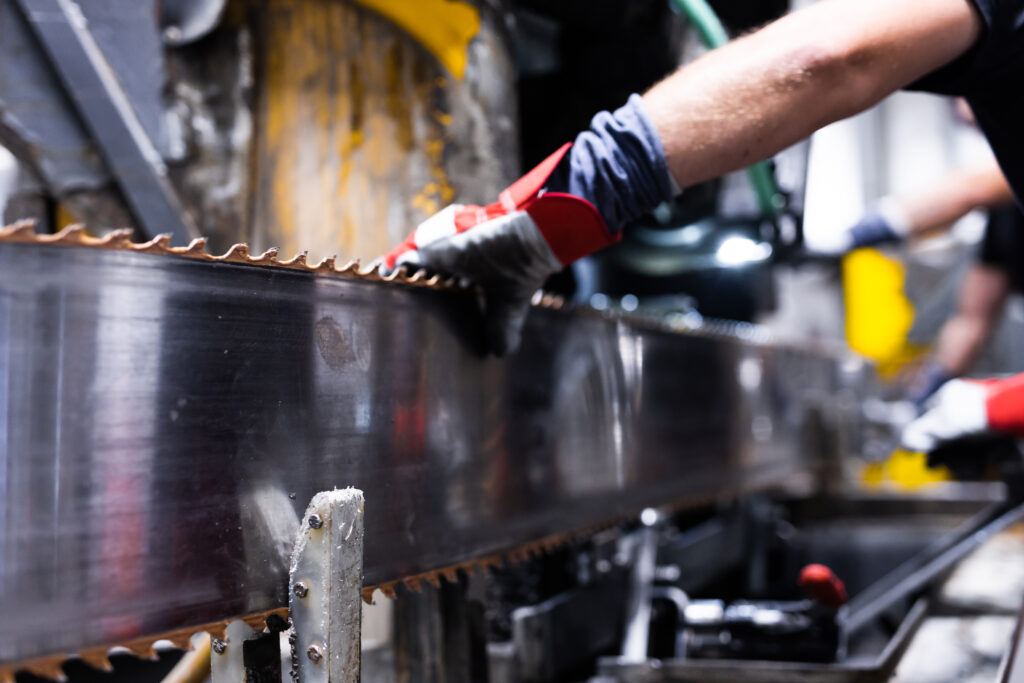 Do you have a question?
Contact us.
Do you have any question? Fill out a quick questionnaire and we'll get back to you within the next business day.