Technical parameters
| | |
| --- | --- |
| Slice thickness | 1,2-1,8 mm |
| Waist width | 50-100 mm |
| Processing | Secondary |
| Adjustment of teeth | Stellited |
| Service and grinding | Yes |
| Material | Uddeholm, 80NiCr11, EHS |
Thin-cutting bandsaw blades are specially developed for maximal efficiency of CNC bandsaw machines.
---
Features
Designed for secondary wood processing. They are used mainly for processing of precious and exotic materials with demand on high accuracy and quality of the cut for example when manufacturing parquets, floor boards etc. For the production of our bandsaw blades we use exclusively high quality materials from renowned manufacturers such as Swedish Uddeholm, flagship in the field of bandsaw blades.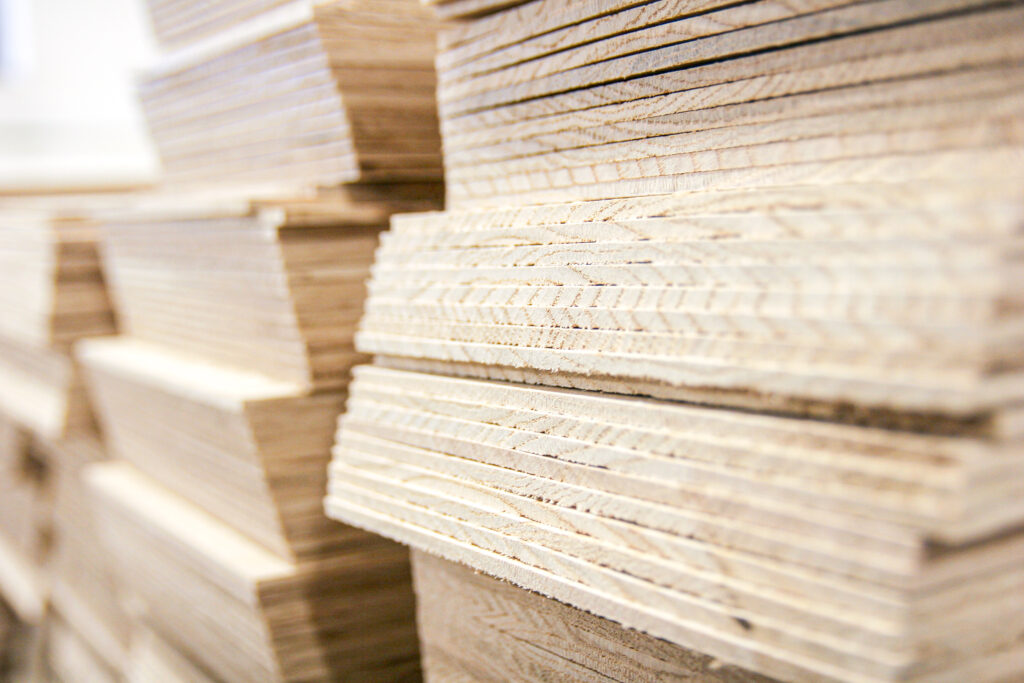 ---
Custom made production
We produce custom made bandsaw blades according to customer needs with regard to cutting accuracy, speed, quality or cleanliness of the cut. They are suitable for all types of thin-cutting bandsaw machines such as Wintersteiger, Fill, Neva, Stenner, Centauro, etc.
---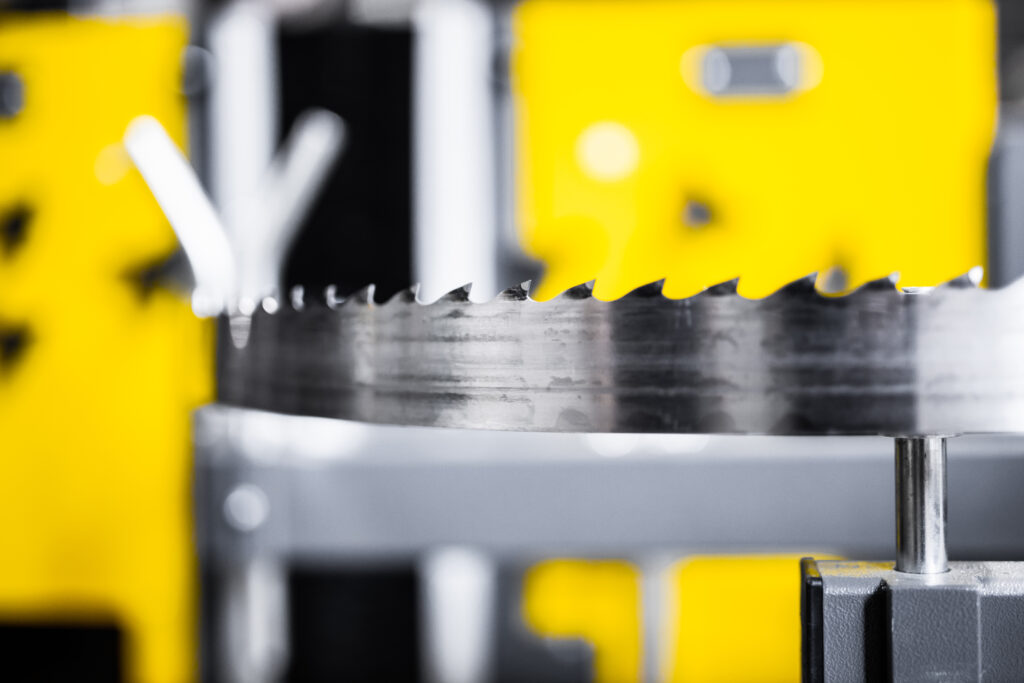 ---
Use
We offer bandsaw blades with a cut ranging from 1.20 to 1.8 mm. Tooth pitches 25, 30, 35 mm. Tooth profile according desired application (hard wood, soft wood, dry, wet, etc.).
---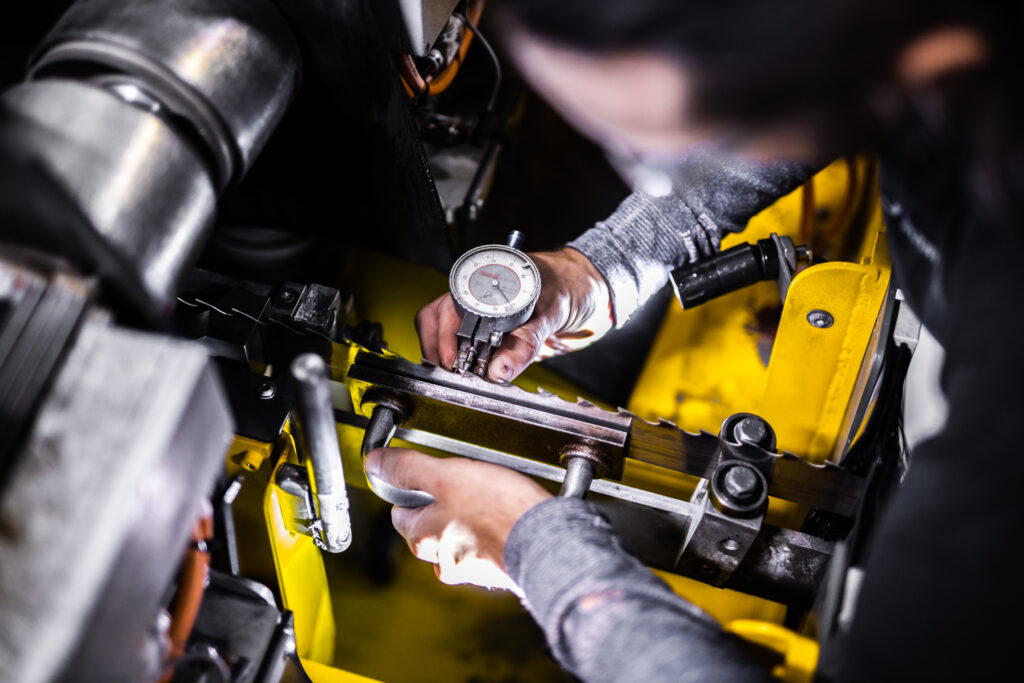 ---
Service
We provide a full-scale servicing of wide bandsaw blades. For example, levelling and tensioning, which compensates for the unevenness of the belt body and gives it sufficient tension to ensure its stability in the cut which straightens any irregularities of the bandsaw blade and provides the bandsaw blade with sufficient tension, ensuring the blade´s cutting stability. We also provide a repair service for bandsaw bodies, sharpening, renewing stellite, swaging and setting of teeth.
---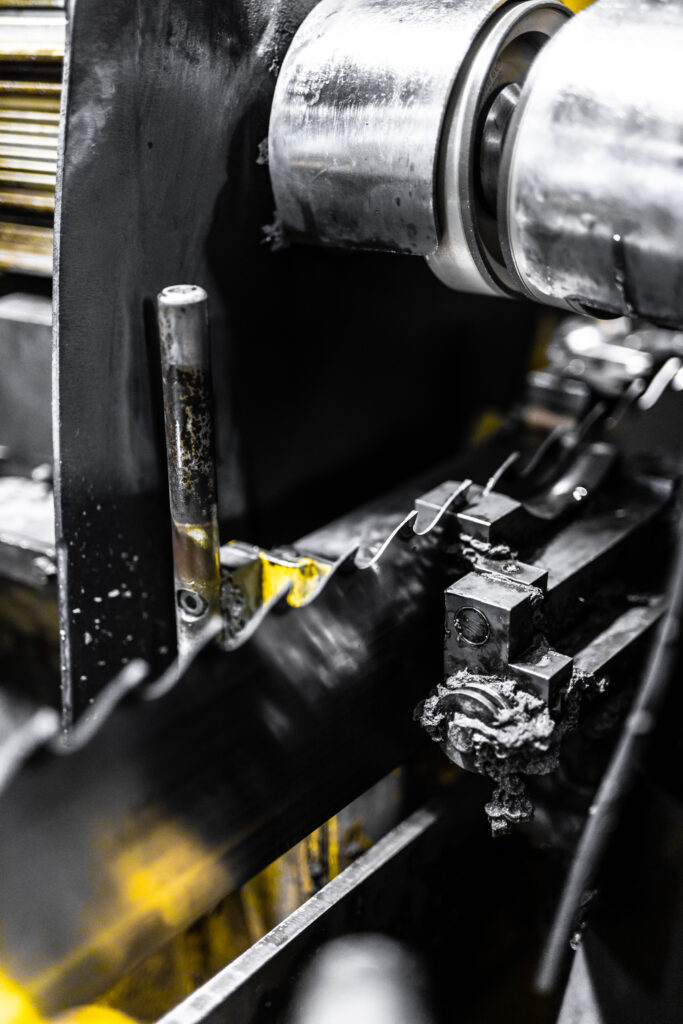 Do you have a question?
Contact us.
Do you have any question? Fill out a quick questionnaire and we'll get back to you within the next business day.